Cordova,
Alaska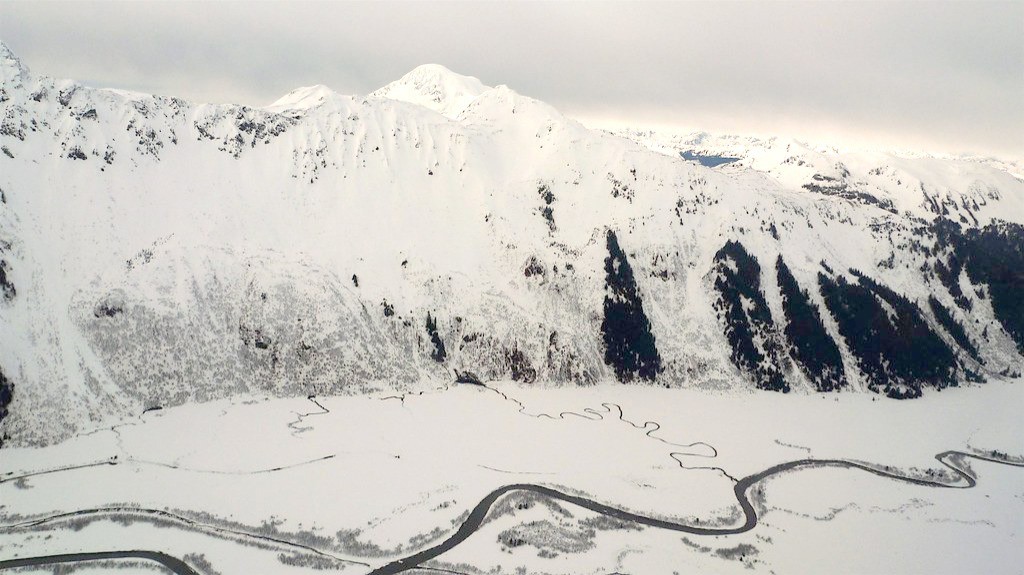 "Approach to Cordova, Alaska" by Umnak is licensed under CC BY-SA 2.0
Located between Hawkins Island and Lake Eyak on the east side of Prince William Sound, Cordova is a town connected to other Alaskan communities only by plane or ferry.
The area was first settled by nomadic Eyak Indians and served as a trade center for the various tribes like Chugach, Ahtna, and Tlingit people that inhabited the region. It was originally named Puerto Cordova by Spanish explorer Salvador Fidalgo, commander of the exploring expedition for Spain to Alaska and the Pacific Northwest during the late 18th century.
The village was chosen as the terminus for the Copper River and Northwestern Railway line after the discovery of high-grade copper ore at Kennecott, north of Cordova. After the mines closed in 1938, the railroad was donated "for use as a public highway". The conversion started and was extended to Million Dollar Bridge by 1964. However, the damage to the bridges after the Good Friday earthquake delayed further construction. The bridge has since been rehabilitated and it can be walked to see Childs Glacier.
Fishing, canning, and fur farming are now the economic mainstays, augmented by tourism. Local events include the Cordova Iceworm Festival, the Copper River Delta Shorebird Festival (when some five million birds feed and rest in the city along their migratory path); and the Copper River Wild Salmon Festival in the summer.
---