Homer,
Alaska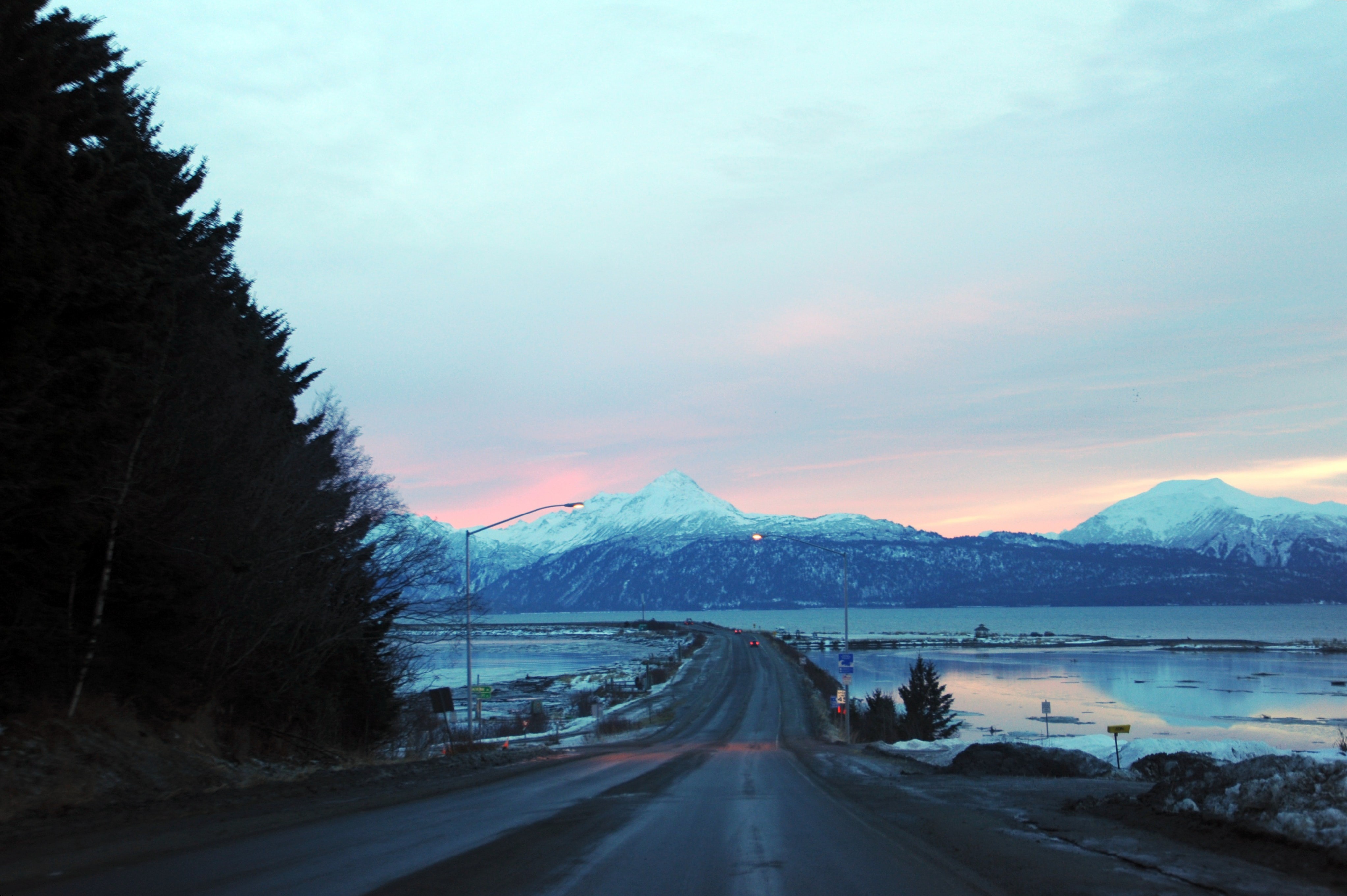 Located at the southernmost point of the Sterling Highway, on the north shore of Kachemak Bay, where the mountains meet the ocean, Homer marks the end of the road for the Alaskan Highway System. Breathtaking views abound in every direction.
A notable land feature is the "Homer Split," a 4.5 mile narrow gravel bar that extends into the bay and on which the Homer harbor rests.
With over 5,000 residents and average annual income of $68,000 (as of the 2010 census), Homer is known as the "Halibut Fishing Capital of the World." Over the course of each year the community plays host to events ranging from the Kachemak Bay Shorebird Festival and Jackpot Halibut Derby in May to the Kachemak Bay Writers' Conference in June.
In addition to taking advantage of the abundant opportunities for kayaking, fishing, and hiking, visitor should also be sure to check out the cultural and historical displays of the Pratt Museum.
---