Juneau,
Alaska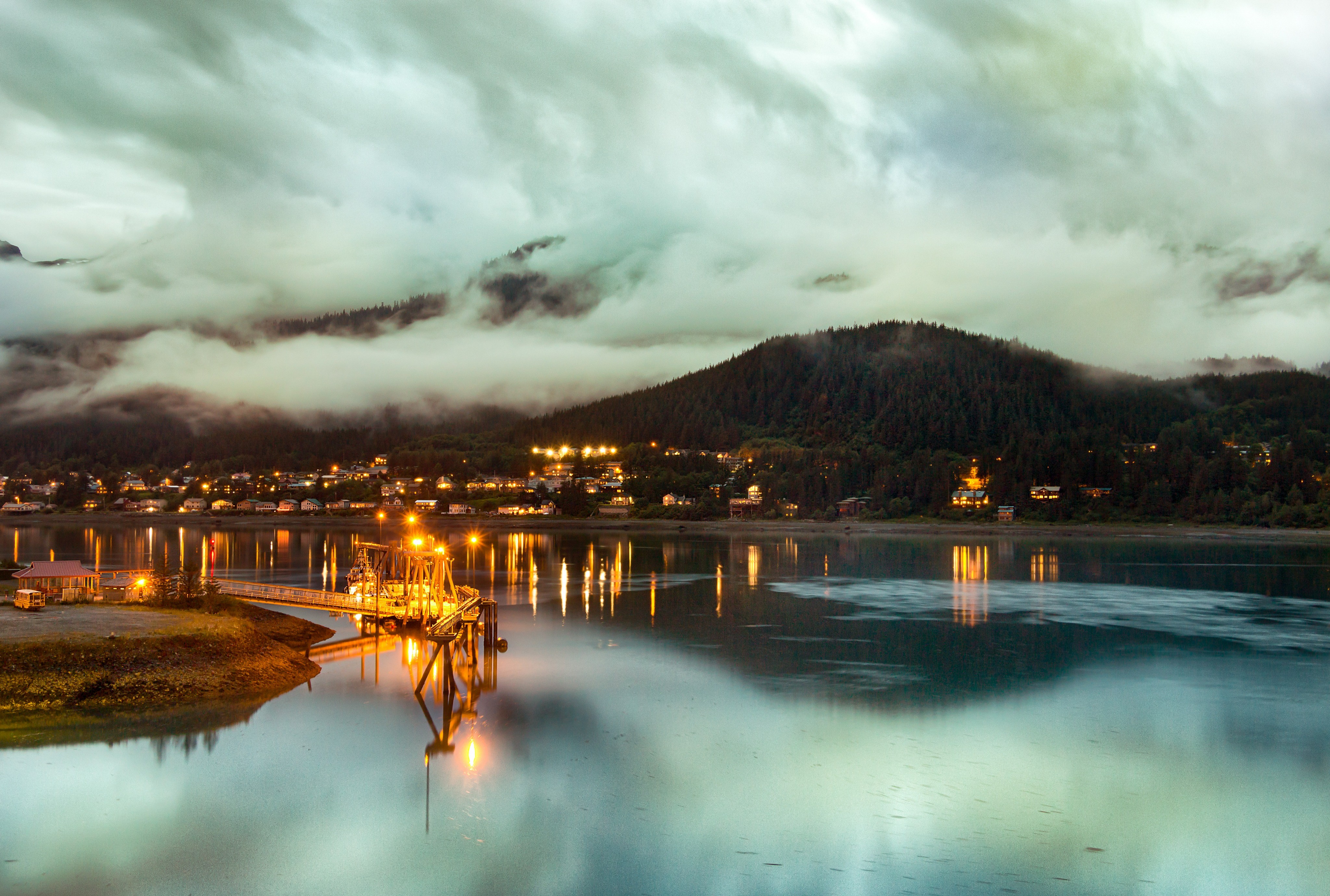 Alaska's State Capital is located at the base of Mount Juneau and across the channel from Douglas Island. In this geographic situation, there are no roads connecting the city to the rest of the state nor North America making it a unique capital in the United States. Being an Island city, the primary access is by air and sea. Cars and trucks are transported to and from Juneau by barge or the Alaska Marine Highway ferry system.
The territory was first inhabited by the Auke tribe of Tlingit Indians and like many cities in Alaska, it was gold that spurred the birth of the town. The city continued growing and the district government of Alaska was moved from Sitka to Juneau. By the time Alaska was incorporated as a territory of the U.S., Juneau was already a well-established town and the largest town in Alaska. Gold mining and milling ended in Juneau in 1944 but the town continued to thrive.
Juneau's lively downtown is compact and easy to navigate on foot. Many tourists arrive on cruise ships to the city and from the dock's they can access the city's main attractions, including the state capitol building, Saint Nicholas Russian Orthodox Church, museums and historic South Franklin Street, featuring early 19th-century architecture style gift shops, restaurants, and pubs.
---