Kodiak,
Alaska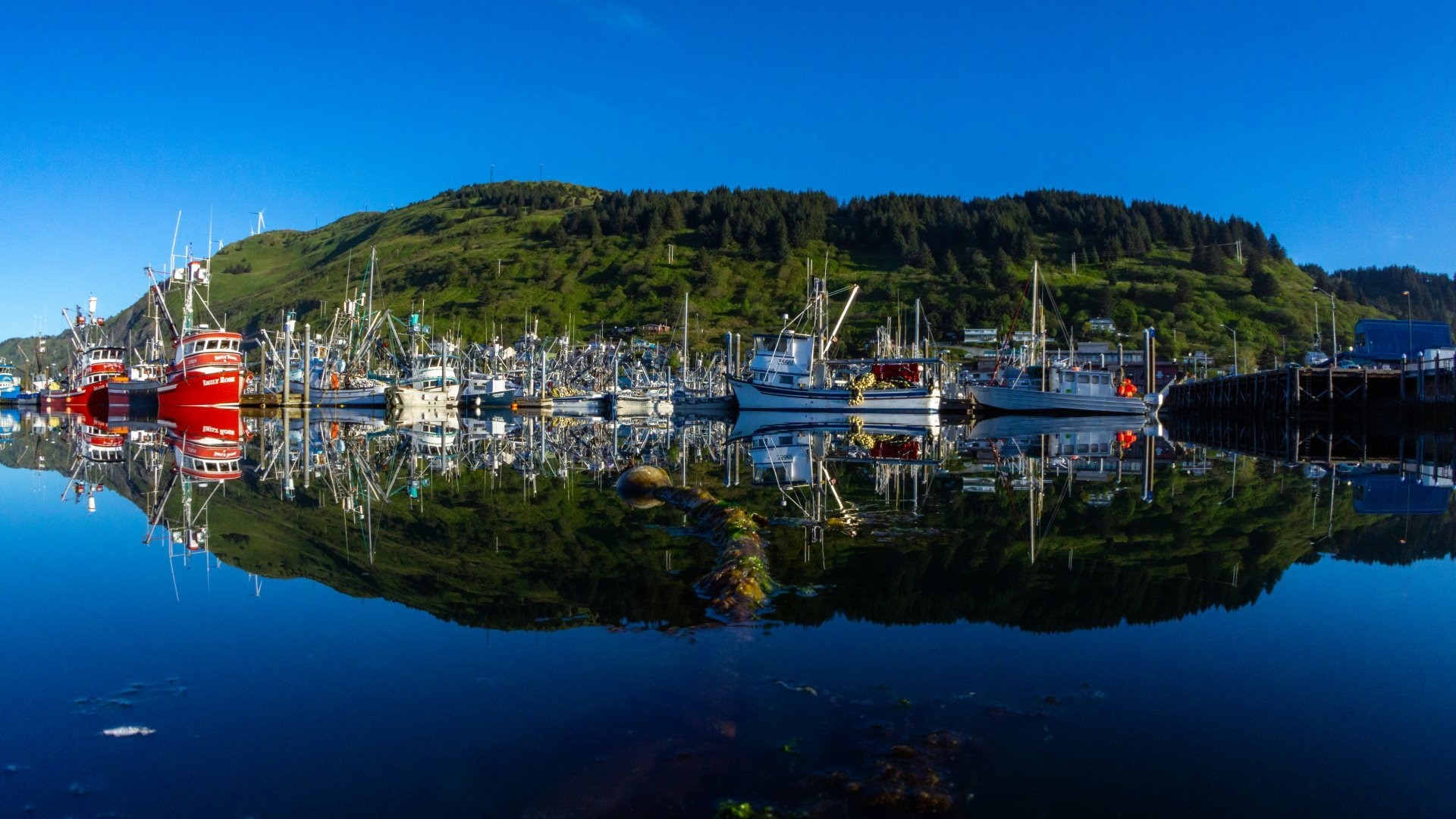 (Photo by Pancho Valladolid. Source:https://kodiak.org/)
The city of Kodiak is located on one of the largest islands in the United States. The "Emerald Isle" is home to 7 communities that connect with the rest of the world through the Alaskan Marine Highway or the many air transportation options that allows the visitors and residents to reach the remote wilderness.
Native Alutiiq have inhabited the area for more than 7,000 years, until Russians discovered it in mid 18th century. Due to sea otter's fur trading, Kodiak turned into the first capital of Russian-controlled Alaska. After the U.S. purchase, Kodiak developed as a commercial fishing center and during World War II the citiy's infrastructure had to develop to support the military fortress built to defend against Japanese attacks.
The city is the first mandatory stop to explore Kodiak Island, renowned as a fishing destination for salmon, halibut, rockfish, cod and trout. The area is home of many state parks, where tourists come across with wildlife such as bear, deer, elk, seals, whales, and eagles.
---