Talkeetna,
Alaska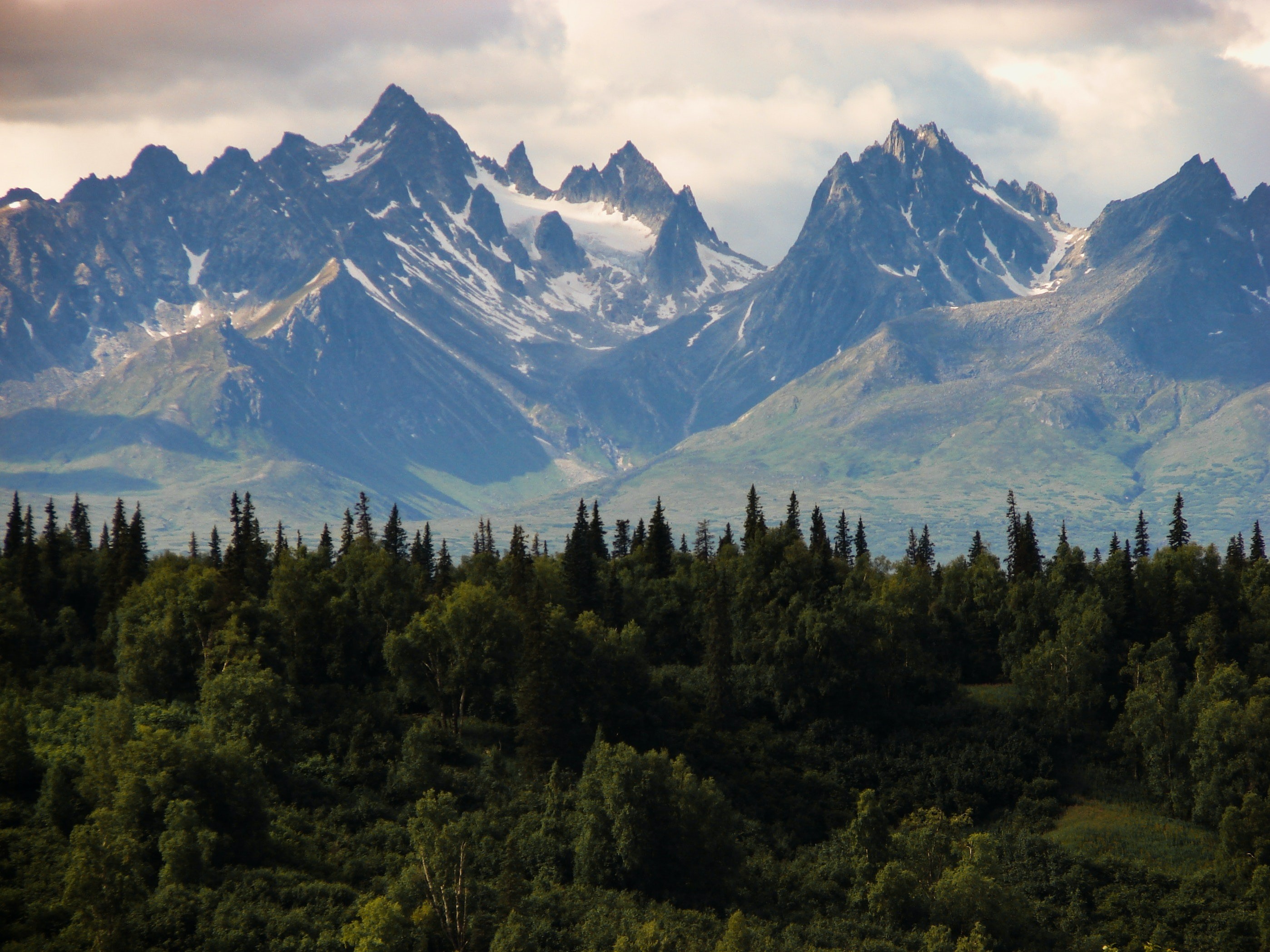 Talkeetna is located at the confluence of the Susitna, Chulitna, and Talkeetna Rivers and means "River of Plenty" in the Dena'ina language. This small town, about two and a half hours northeast of Anchorage and along the Alaska Parks Highway, sits at the base of the highest mountain peak in North America, Denali.
Gold brought miners to the Susitna River, promoting the growth of the town as a riverboat steamer station, and supplying miners and trappers in the nearby mining districts. But when the area was chosen as a district headquarters for the Alaska Railroad, the village started to bloom. A post office opened as well as a sawmill, trading post, cigar and donkey store, and other businesses as well as many cabins. The town's population peaked, but as the Railroad was completed, the interest shifted as the staging area for ascents of Denali, Mount Foraker, the Moose's Tooth, and scores of other high peaks.
The local area is great for freshwater fishing, hiking, flightseeing, wildlife viewing, and many other enjoyable activities. A beautiful place to explore with the whole family thanks to the artistic, outdoorsy, and creative vibe of their community. A town so singular that has the Moose Dropping Festival, the Wilderness Woman Contest, and Mayor Stubbs the cat, leader of Talkeetna for nearly 20 years.
---