Hope,
Alaska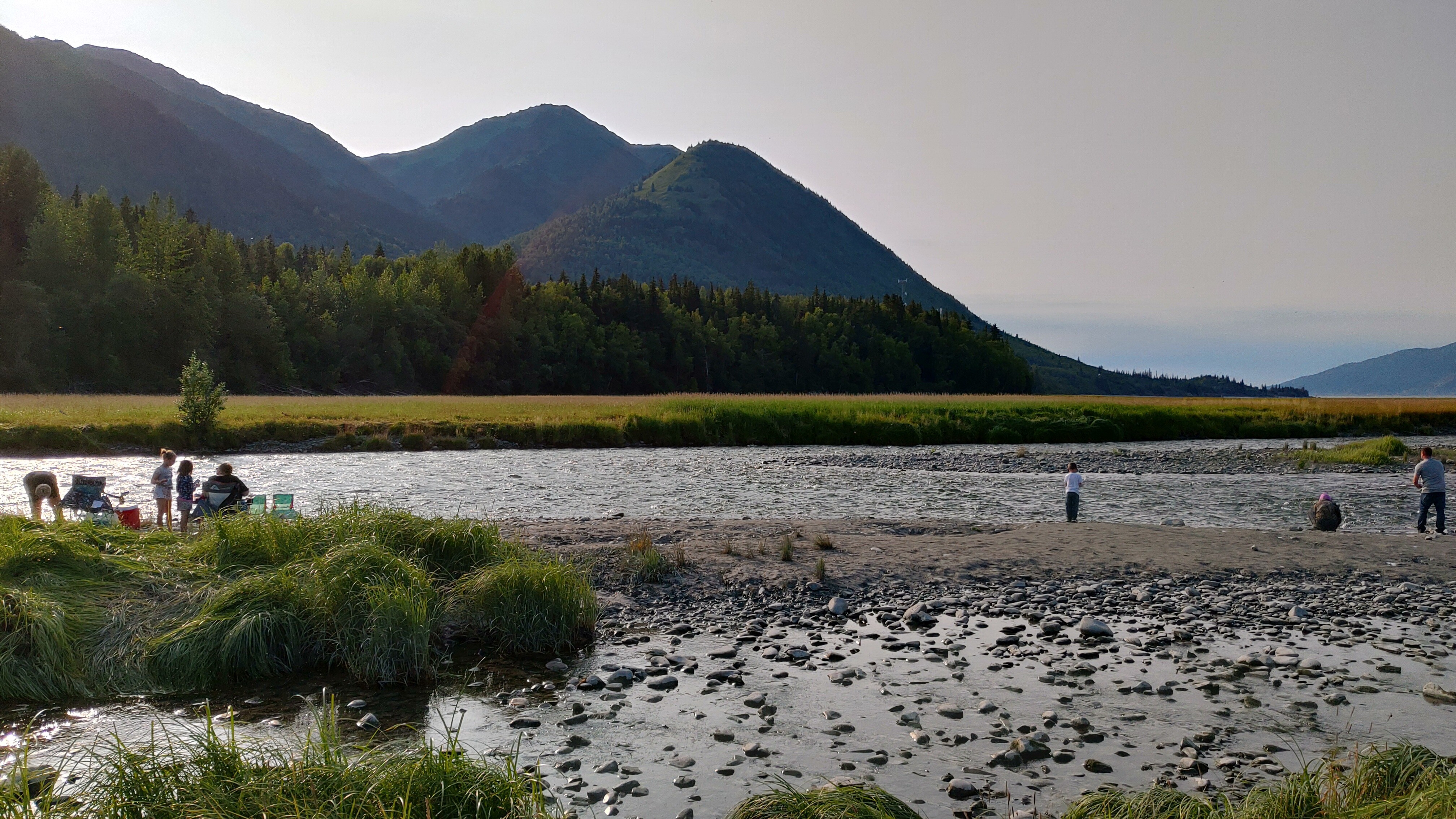 (Hope, Alaska © 07/28/2020 by Eliana Marin is licensed under CC BY 4.0)
Hope is located at the north end of the Resurrection Pass Trail, a 39-mile route turnoff at Mile 56.3 of the Seward Highway.
This community was founded even before Anchorage, when the news of the discovery of gold in 1895 reached Seattle. This set off one of Alaska's first gold rushes and within a year more than 3,000 people were headed to find fortune in the Kenai Peninsula.
Much of Hope's history can be found in the existing town, like the Social Hall (built in 1902) and at the Hope-Sunrise Mining Museum.
Currently home to fewer than 200 residents, the community offers plenty of accommodations, restaurants and services. Some of the activities to enjoy in the area are panning for gold, fish for pink salmon, hiking and camping.
---