The city of Anchorage is the business hub of Alaska. A wide range of professions are found here. Workers commute from towns like Eagle River, Mat-Su, and Girdwood to their jobs in Anchorage. A tremendous school system and multiple universities are located here too. Ninety percent of Anchorage citizens hold a high school diploma and over sixty percent hold an Associate Degree or better. This allows for a thriving job market, full of creative artists and specialized workers, some of the highest wage earners per capita in the United States.
---
Central Anchorage Neighborhoods: Northeast Anchorage, Scenic Foothills, Russian Jack Park, U-MED District, Airport Heights, Mountain View, Fairview, Government Hill, Downtown, South Addition, North Star, Rogers Park, Tudor Area, Campbell Park, Midtown, Turnagain, Spenard, Sand Lake, Taku / Campbell, Bayshore / Klatt, Abbott Loop, Huffman / O' Malley, Old Seward / Oceanview, Rabbit Creek, Bear Valley, Hillside East, Glen Alps, Mid-Hillside, Basher.
North Anchorage Neighborhoods: South Fork Eagle River, Eagle River Valley, Eagle River, Birchwood, Chugiak, Eklutna Valley
South Anchorage Neighborhoods: Turnagain Arm, Girdwood, Portage Valley
In this map, you can see all ASD schools in Anchorage and visualize the area of service of each type of school within the Neighborhoods.
To find the school for a particular address check Anchorage School District Finder
Anchorage Neigborhood
Information
The My Neighborhood map is an application from the Municipality of Anchorage where the users can find information easily and conveniently about communities, recreation, local services, and important places within Anchorage-area neighborhoods. Click on the picture below to explore the map and access all the information.
---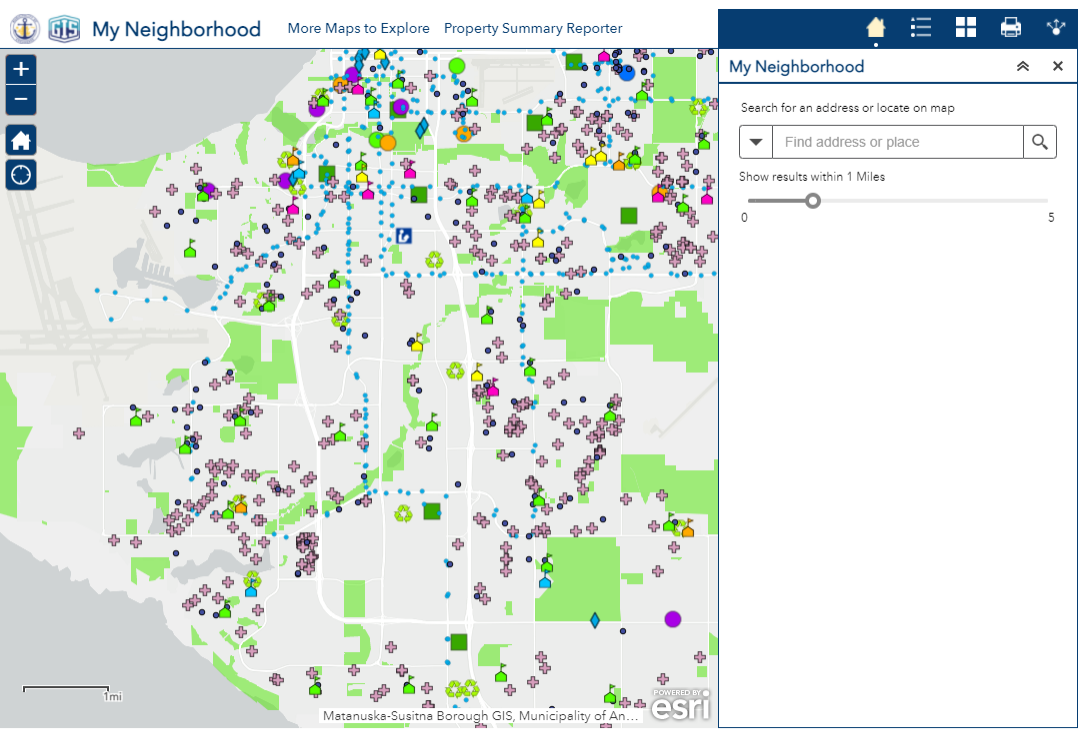 OTHER PARK & TRAIL RESOURCES
---
Anchorage Community Crime
Map
Crime mapping helps the public get a better idea of the crime activity in their area so they can make more informed decisions about how to stay safe. Community Crime Map compiles crime data and other information from law enforcement agencies to make it easier for the public to stay informed about crime. Data in Community Crime Map is provided directly from each law enforcement agency. Just add the address or City to find the specific information for the area.
---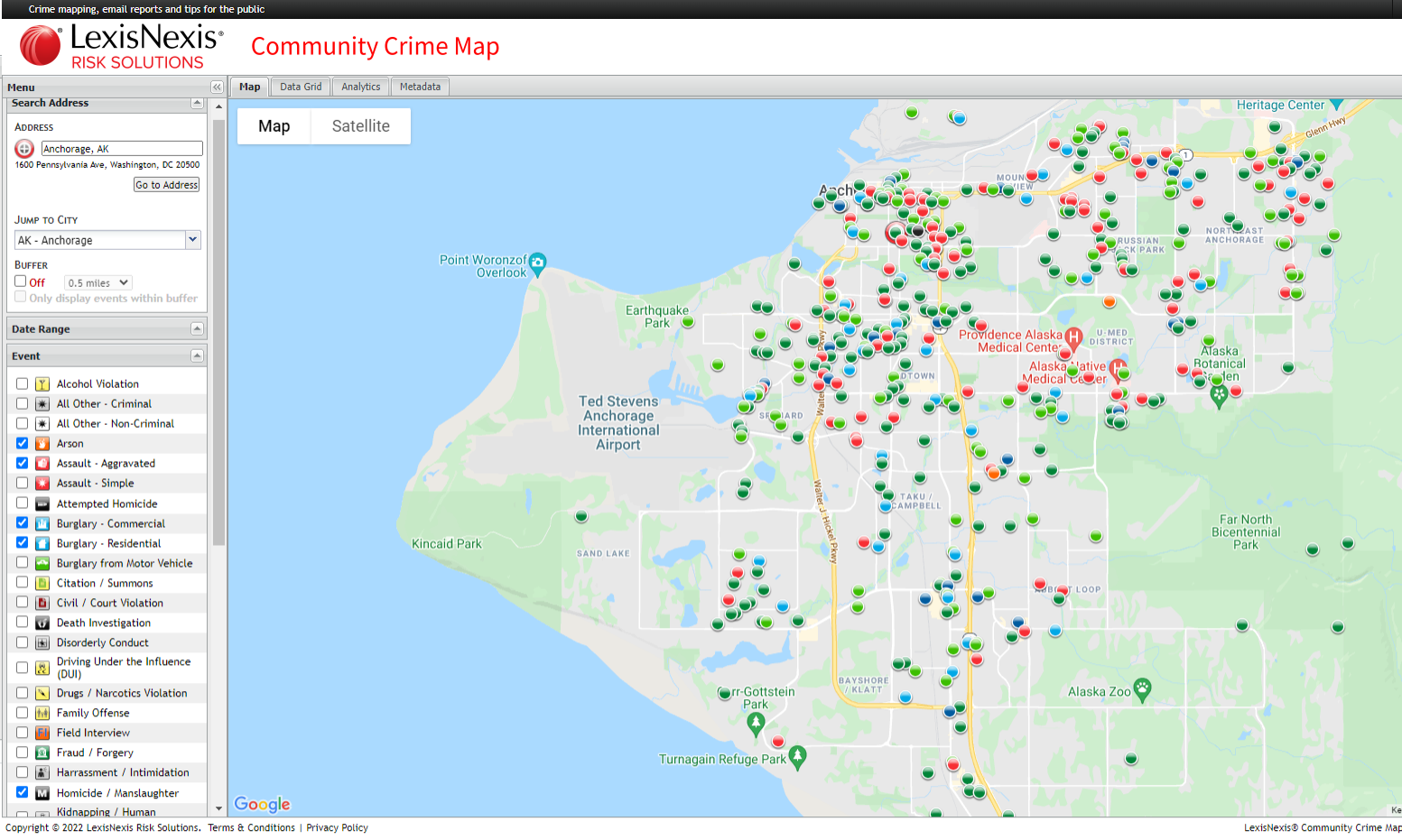 ---